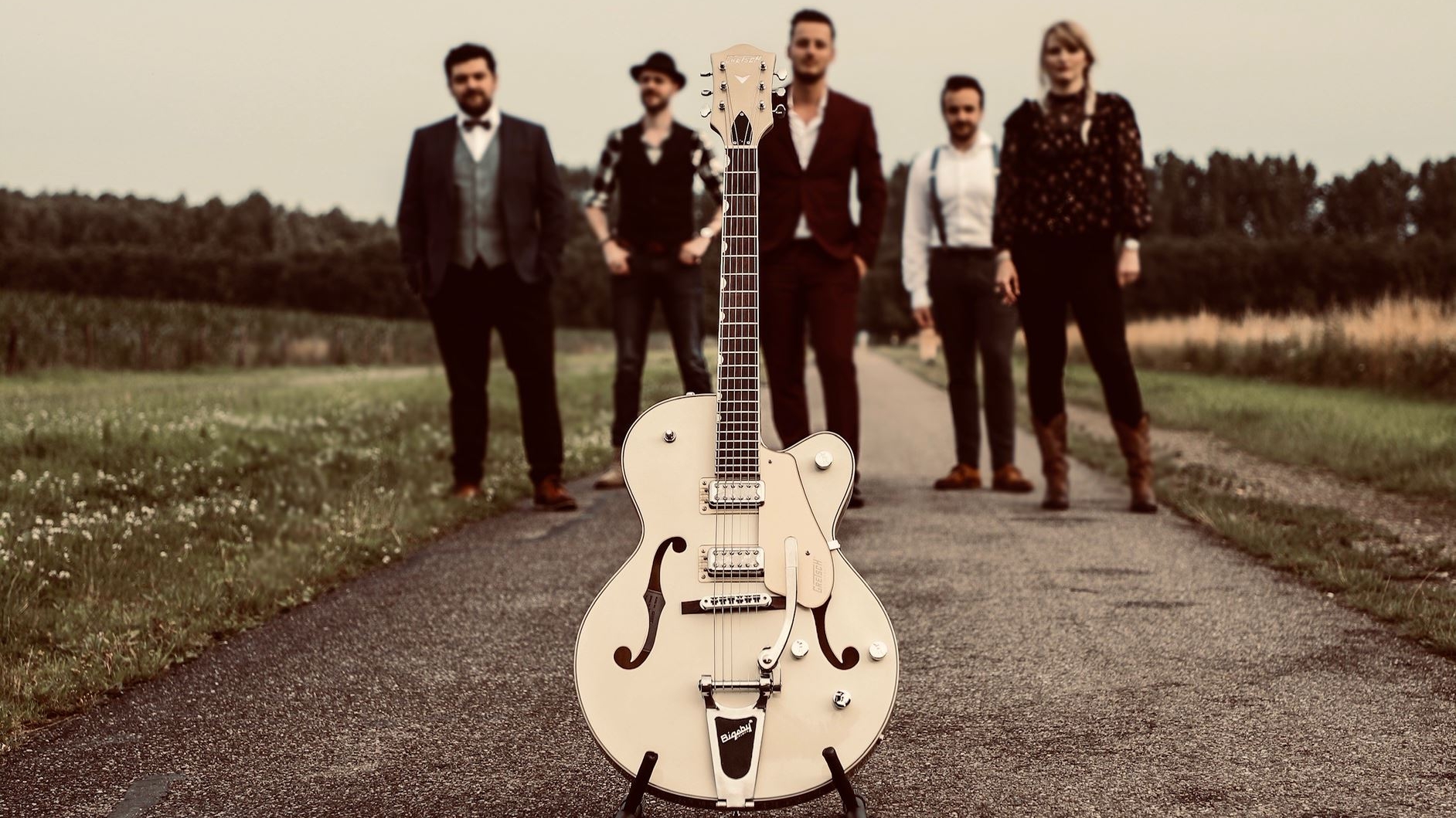 West and Merk
Event Navigation
Zaterdag 30 april staat West and Merk op ons podium. Ze zijn zelf ontzettend enthousiast. Lees maar:
''Nowhere To Go''
Na ruim 2 jaar mogen wij eindelijk weer en dat vieren wij heel graag met jullie! Zaterdag 30 April spelen wij de vetste Country en Rock and Roll klassiekers gecombineerd met nieuwe muziek van ons! Ook zullen wij deze avond onze nieuwe single ''Nowhere To Go'' releasen en voor het eerst live voor jullie ten gehore brengen. Dus haal je dans schoenen maar uit de kast en dan zien wij elkaar zaterdag 30 April bij Fort 33!
Tot dan!
Met Harrison Dean in het voorprogramma wordt dit een avond waar je bij wil zijn! Tickets zijn €5,- in de voorverkoop en €7,50 aan de deur. De deuren openen om 20:00 uur en het voorprogramma start om 20:45 uur. Lees hieronder meer over de beide artiesten.
West and Merk
West and Merk is met je zonnebril op, je haren in de wind, een handje aan het stuur en de andere hangend over het portier van je Ford Mustang cabrio over route 66. Country pop met een 'silver lining' van Rock and Roll.
"I can't wait to get on the road again."
In november 2017 speelt Steven nog in zijn eentje covers op straat als Nick voorbij komt en instapt. Reizend op toeval en muziek, vult de open convertible zich met een tweede stem, een bassist en een drummer. Ze laten de covers achter zich en op basis van hun ervaringen gaan ze aan de slag met eigen nummers.
"Like a band of Gypsies we go down the highway."
West and Merk speelt op straat, festivals en podia. Naast de live optredens verscheen vorig jaar hun eerste single Wishes and Hopes en brachten Steven (gitaar en zang), Nick (lead gitaar), Elise (tweede vocaal), Francesco (drums), Davide (bas&contrabas) op 18 Oktober hun eerste EP uit!
"The life I love is making music with my friends."